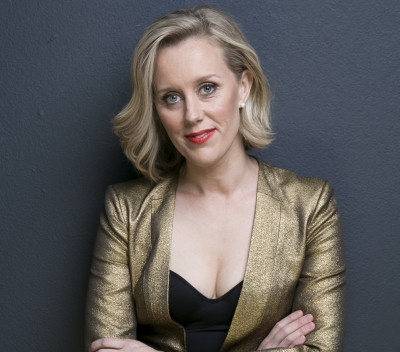 A stellar line-up of acts will take to the stage at this year's Wyndham City's International Women's Day event.
Former Melbourne International Comedy Festival Gala performer and Great Debate host, comedian Claire Hooper will headline and emcee the event with Bluesfest 2021 performers Hussy Hicks, performing ahead of their 2021 east coast tours. In addition to these great acts locals stars will feature including: Zsuzi, Devy, Grace Vanilau.
The event is free, but all attendees are required to Check In via QR code registration and capacity is limited.
Wyndham Art Gallery open for International Women's Day 2021 on Monday, 8 March from 1:30pm – 4:00pm. Book now to reserve a spot, entries are limited to 20 visitors per 30min block.
Entry includes access to the PINK Exhibition, a copy of the full-colour, 24 page PINK Exhibition Catalogue and optional participation in the PINK Photo Booth by artist Ceardai Demelza, where participants will walk away with a printed postcard memento. 
For any queries or additional information about bookings for PINK, please email curator Caroline Esbenshade at caroline.esbenshade@wyndham.vic.gov.au
Date and time
Online

No
Location

177 Watton Street
Werribee
VIC 3030
Organiser

Wyndham City Council
Contact
Cost

FREE