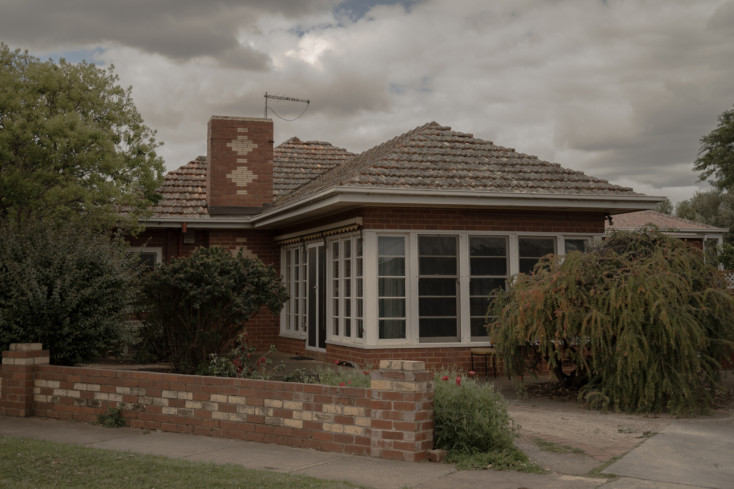 [AT HOME] Wyndham is a free three-day project consisting of installations, exhibitions, screenings, talks and events exploring notions of 'home', within a real home in Wyndham, Australia.
Friday, 1 Dec: 10 am – 9:30 pm
Saturday, 2 Dec: 11 am –  9:30 pm
Sunday, 3 Dec: 11 am – 6 pm
Werribee, Wyndham, Victoria, Australia
Curated by Common Collective in collaboration with the community, [AT HOME] Wyndham transforms a home into a vessel for ideas, installations and dialogues, with a program of 12 artists living and working locally, alongside invited collaborators whose practices intersect with the local context. These artists will individually and collectively respond to the experience of home and the built environment, in the form of parties, photography, film, talks, research, and performances – all events and activations are free and open to the public.
[AT HOME] Wyndham is the first iteration of an ongoing project exploring the idea of home through the creation of site-based, architectural interventions using homes around the world. Visit the link for more information, to book free tickets, and to see the full program. The address of the site is provided after reserving tickets.
This project is supported by Wyndham City Council, Creative Australia, Creative Victoria and the Alastair Swayn Foundation, and produced in collaboration with Scoundrel Projects.
Image: a home in Wyndham, image supplied by Common Collective.
Read more, see the full program, book free tickets: https://www.athome-project.com