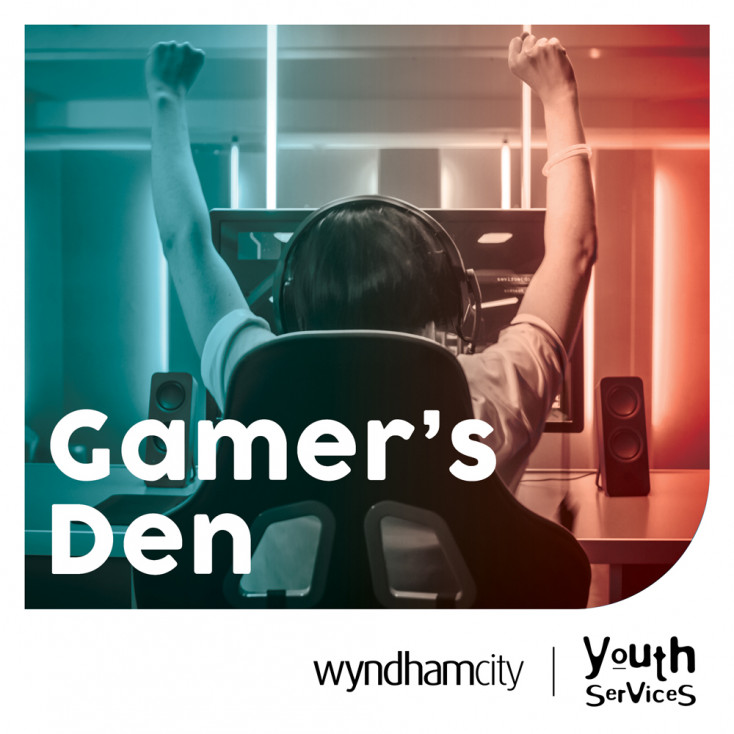 ​We're gaming every Wednesday at the Point Cook Community Learning Centre.
​​Are you aged between 12​- 17 and want a space to hang out, flex your gaming skills and make some friends?
​Gamer's Den is a space to come together and play interactive games!
Every week we hang out, starting the session with a new game. Don't worry, we will have time to play games that the group requests too!
Term 1 - Commencing Wednesday 9 February to 30 March 2022 - 3:30pm - 5:30pm
To register visit: https://youthwyndham.com/pgm-reg
 
Wyndham City operates in line with all Public Health Orders. Masks are required at all indoor public settings for people aged 8 years and over. Vaccination status of people aged 18 years and over may be required according to Public Health orders - please check with staff closer to the date.
The program details may change at short notice in line with current Covid-19 restrictions or in the case of bad weather.
For further information visit: https://www.wyndham.vic.gov.au/youth
Date and time

weekly on Wednesday

Upcoming events:
Online

No
Location

1-21 Cheetham Street
Point Cook
VIC 3030
Organiser

Youth Services - Candace
Contact

8734 1355
YouthInWyndham@wyndham.vic.gov.au
Cost

Free