Date
Time
Location

177 Watton Street
Werribee
VIC 3030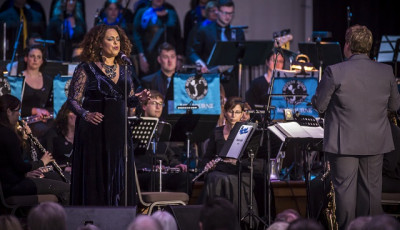 From performing at the Sydney Olympic opening ceremony to acting in Hollywood blockbusters such as Moulin Rouge and Dating the Enemy, Australia's soul diva Christine Anu continues to entertain audiences with her powerful performance alongside the Western Region Concert Band and SingWest.
Long-time fans will enjoy seeing Christine perform her signature hits including her iconic Island Home and Sunshine on a Rainy Day, songs that have cemented her status as an Australian icon. New fans will enjoy watching Christine perform with the brilliant Western Region Concert Band and SingWest as she belt outs some Aretha Franklin classics and introduces audiences to her diversity and raw talent.
With an illustrious career spanning more than two decades, Christine Anu is not to be missed.
With Western Region Concert Band
150 minutes including interval
Make the most of your visit to Wyndham Cultural Centre and enjoy a drink or some snacks from the bar before the show. The venue and Box Office will open one hour prior to the start of the performance.