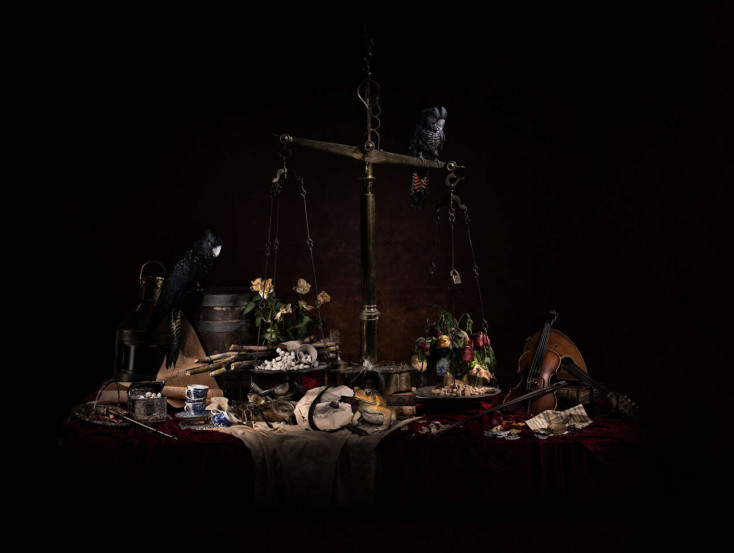 Presenting recent Wyndham Art Gallery acquisitions from First Nations artists. Covering photography, video, mixed media and painting by leading contemporary First Nations artists Karen Casey, Maree Clarke, Michael Cook and Aunty Marlene Gilson.
Opening: Wednesday 7 June 6.30 to 8.30pm
Exhibition dates: 8 June to 30 July
Film Screening: You Can Go Now
Sunday 2 July, 2pm
Richard Bell. An activist masquerading as an artist.
50 years of First Nations activism in Australia seen through the lens of contemporary Australian Aboriginal artist and provocateur Richard Bell.
A look at the life and provocative work and writings of First Nations artist, Richard Bell. It reveals the 'two Richards' – 'Richie' the provocateur and enfante terrible of the art world who challenges its whiteness and the Richard who spent his childhood living in a tin shed, learnt his politics on the streets of Redfern and is known in his own community as an activist. His polemics and creative outputs provide a lens through which to consider the last 50 years of First Nations activism in Australia and its links to global protest movements.
Wyndham Cultural Centre, 177 Watton St, Werribee
Free event: Book Now
 
Image: Michael Cook, Nature Morte (Blackbird), 2021, Inkjet print. Image courtesy of the artist.
Date and time

-
Online

No
Location

177 Watton Street, Werribee, VIC 3030
Organiser

Wyndham City - Arts and Culture
Contact
Cost

FREE