Date
Time
Location

177 Watton Street
Werribee
VIC 3030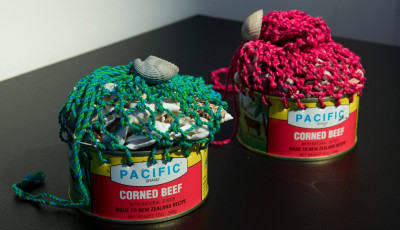 James Reyne's 1998 song and Stevie Smith's 1957 poem Not Waving Drowning refer to issues of the heart. In this exhibition Wyndham Art Gallery applies the same famous phrases to issues of the earth.
Taking a global perspective this extraordinary exhibition looks at climate change in the 21st century. It asks, what were we thinking when we kept plundering the Earth with little thought for the future and how did we not react to the warning signs sooner.
Artists Jill Orr, Yasbelle Kerkow, Penelope Davis, Florence Folole Tupuola, Emma Davies, George Basil Alokaka, Ella Benore Rowe, Clinton Naina, Peter Lemalu and Paul Handley will explore the concerns and solutions to the issues of global warming.
Gallery Opening Hours:
Monday to Friday: 9am – 4.30pm
Weekends: 11am – 4pm
Public Holidays: Closed
Sunday Salon
Sunday 29 September, 12pm – 5pm, $10
Join us in a wood carving session, facilitated by New Wayfinders and Pacific Climate Warriors, as they share stories and highlight the realities of climate change and some of the work being done on the frontlines as resistance, as they share the spirit "we are not drowning, we are fighting".
Image: Yasbelle Kerkow, 'Cyclone Flood' - Courtesy of Casula Powerhouse Arts Centre. Photo: Hamish Ta- mé