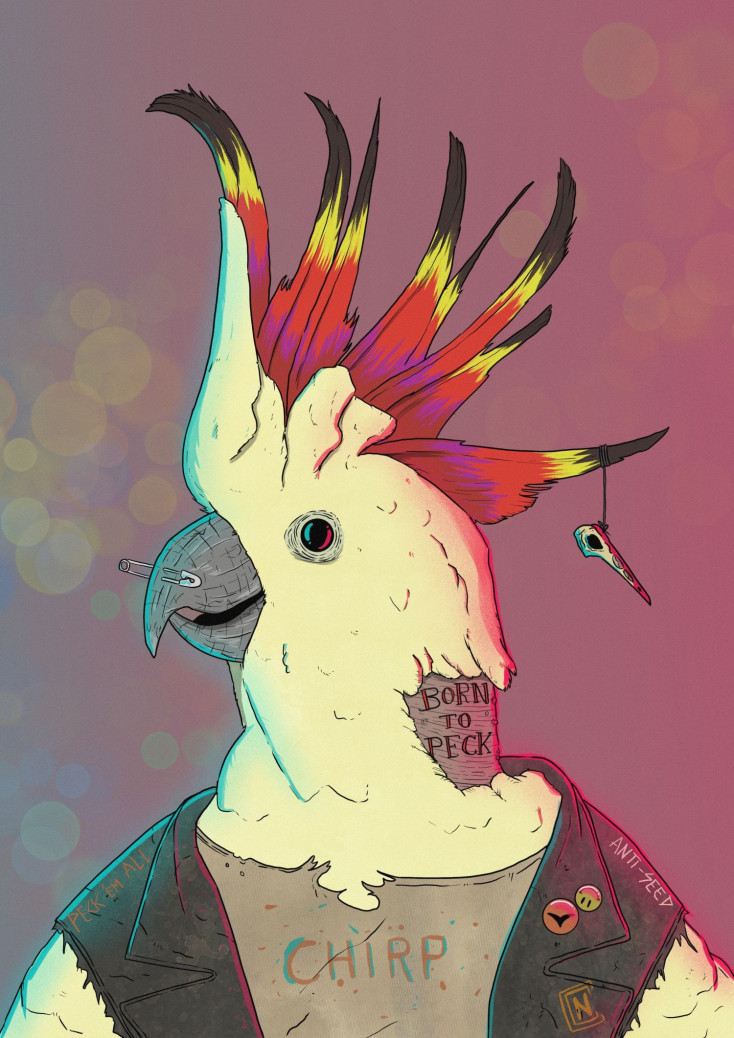 I have long been influenced by popular culture. The striking and kinetic visuals of Akira, the used-future sort-of realism of Star Wars, and even the detailed yet beautiful horror of Junji Ito. While some might think of it as "stealing and aesthetic" I tend to think of it as a "borrowing a vibe". I am equally inspired by the environment I live in: Australia as the macro, the West of Melbourne in the micro.  
Since beginning my artistic journey in 2020 I began to see that while there is a plethora of high-quality fan art out there that mirrors or builds on fictional universes there's nothing that melded "Australiana" into these vibrant worlds – at least not to my liking.
Instead of waiting for someone else to do it I decided to craft my own vision of what an Australian influence would have on the media that has influenced me. Think: a punk cockatoo giving off all the energy and attitude that we all know they emit, a person riding a cassowary across the sparse beauty of the outback, and a Vegemite vending machine casting a yellow glow through a Blade Runner-esque concrete dystopia.
The suffix punk is added to words to indicate a particular or unique style in speculative fiction. Cyberpunk is essentially Japan taken to 11, Atompunk focuses post-nuclear war life. With this exhibition I want to create my vision of Australiapunk.
Artist Bio
I'm a self-taught creative living in Melbourne's western suburbs. I'm strongly influenced by my local environment, Australian culture, science fiction, cyberpunk and vaporwave aesthetics, kaiju cinema, manga, and anime, as well as other styles of entertainment, architecture, and media.
While I try to create a unique style that is my own, I'm heavily influenced by a number of artists and creatives, chief among them are: Geof Darrow, Simon Ståhlenhag, Katsuhiro Otomo, Mike Mignola, MC Escher, Salvador Dali, James Stokoe, Josan Gonzalez (Deathburger), Junji Ito, Reg Mombassa, and Jamie Hewlett to name a few.
Image: Digital art by Nick Cowling as part of exhibition
Date and time

-
Online

No
Location

153 Saltwater Promenade
Point Cook
VIC 3030
Organiser

Wyndham City Arts and Culture
Contact
Cost

FREE