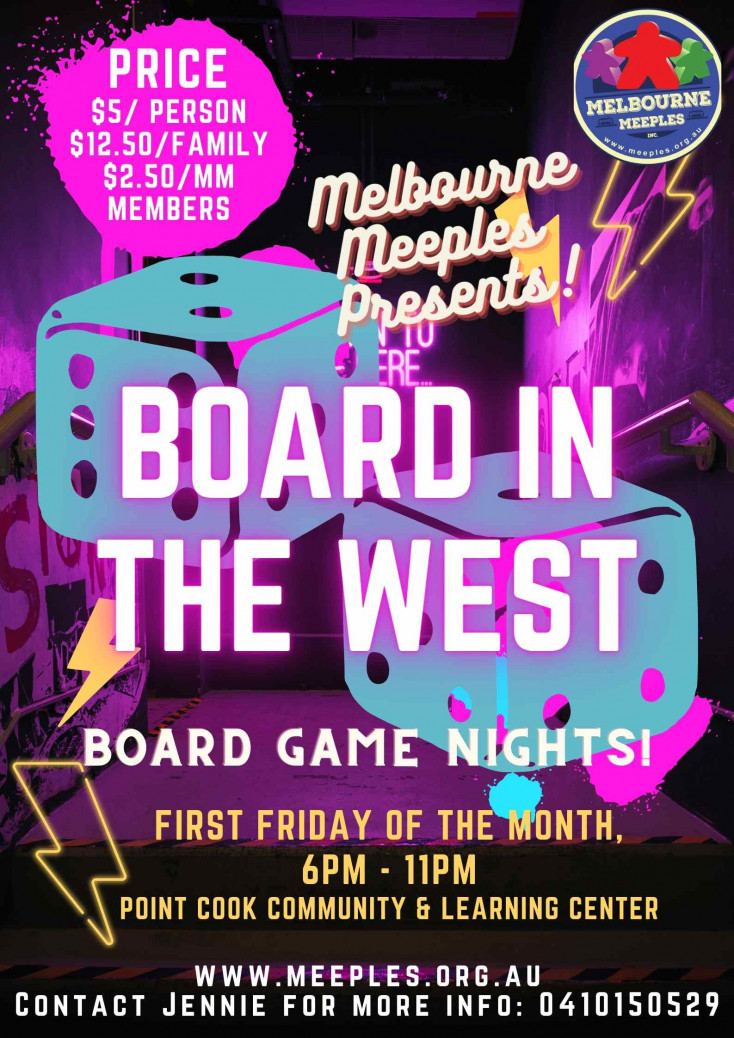 Melbourne Meeples, a Non-For-Profit Board Game enthusiast group, are hosting a family friendly board game night at the Point Cook Community & Learning Center on the first Friday of each month. Board Games are a great way to keep your mind active, meet lots of new and intertesting people with similar interests, and participate in something really fun at the same time!
Events will run from 6pm - 11pm, a board game library is available for attendees to use, but we encourage people who have their own games to bring them along to share, also. We will have an adults only room available, for those who are over 18 and looking for a more quiet space. Snacks and drinks are available on site for a small fee. There are lots of places to eat in the area, so it's a great excuse to have a nice dinner out before joining us for some games. People are also welcome to bring their own snacks & drinks, but we ask that full meals are not consumed on site.
Date and time
Online

No
Location

1-21 Cheetham Street
Point Cook
VIC 3030
Organiser

Jennie Howard
Contact
Cost

Entry cost is $5/person or $12.50/family (2 adults and 1 or more children, or 1 adult and 2 or more children).