Date
Time
Location

177 Watton Street
Werribee
VIC 3030
Organiser

Wyndham Art Gallery
Contact
Cost

FREE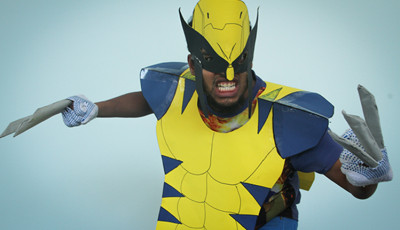 VISABILITY will be unpacked in a rich conversation between artists Ruby Allegra and Leilani Fuimaono, moderated by co-curator Pauline Vetuna.
They will discuss their various contributions to the exhibition, the intersection of politics and art, and developing an arts practice in a cultural sector and world that marginalises many artists with disabilities.
This event is free, wheelchair accessible, and there will be an Auslan interpreter to translate the event.
To RSVP: https://www.facebook.com/events/2531715046896792/
Image Credit: Ibby Ibrahim - 'Wolverine'.