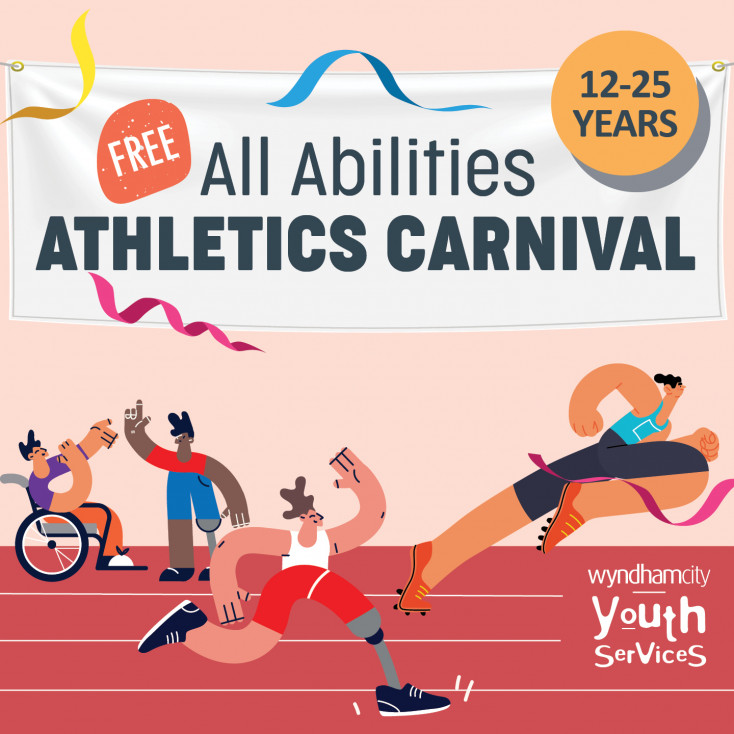 Calling all young people aged between 12 and 25 years...Do you like sport and want to get active? Or maybe trying something new? Register now and choose the sports you would like to compete in.
Family and friends are all welcome to attend, there will be family friendly activities along with food available for purchase from food trucks.
Registrations are only required for young people who are entering to compete in a sport.
Date and time
Online

No
Location

Victoria University Wyndham Sporting Complex, Hoppers Lane, Werribee
Organiser

Wyndham Youth Services
Contact

8734 1355 or YouthInWyndham@wyndham.vic.gov.au
Cost

FREE ENTRY