Address

RAAF Base Williams,
Point Cook Road,
Point Cook
VIC 3030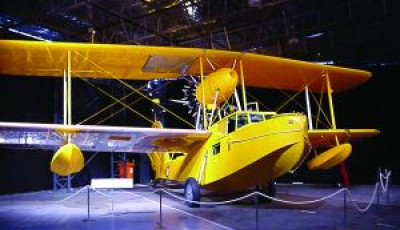 The Point Cook RAAF Base (the birthplace of the Australian Flying Corps and the Royal Australian Air Force) tells one of Australia's most important aviation stories - that of the second oldest air force in the world. The base provides a unique insight to Australian aviation history, the Air Force and RAAF Base Point Cook.
As part of the aviation history story, the Point Cook RAAF Base's major feature is the RAAF Museum which includes hangers full of aircraft, the Heritage Gallery, external aircraft exhibition, restoration of aircraft and flying displays.
Visitors to the RAAF Museum have a large range of aviation aircraft to see including a rare Tiger Moth A17-711(1943), F-4E Phantom 67-0237 (1963) fighter jet and Mustang MK (1950).
Also based at RAAF William Point Cook, the Vintage Tiger Moth Joy flights specialises in flights around Melbourne. The fleet consists of Tiger Moths and Yak 52 Russian military craft. Experience the wind in your face from the freedom of the open cockpit and enjoy the panoramic views of Melbourne.
Museum open:
Tuesday to Friday   10am - 3pm
Weekends and Public Holidays 10am - 5pm
Closed Mondays, Good Friday and Christmas Day
Admission is free.  Donations are gratefully accepted