Address

Corner of Princes Highway and Farm Rd, Werribee
Phone

9731 1263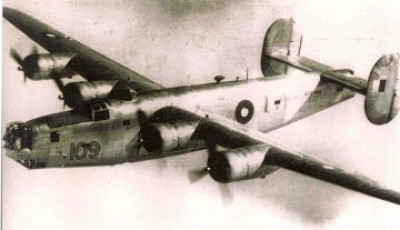 A search around the world was required to restore an old WW2 legend, the B24 Liberator to its former glory.
This aircraft is in the process of being restored and can be seen in one of the hangars on the Melbourne Water property in Werribee.
Since 1995 dedicated volunteers have put in, in excess of, 250,000 hours to restore this historic aircraft. It is an ongoing memorial to the 20,000 Australians who flew and serviced the aircraft during WW2.
A fully fitted out Liberator comprises more than one million parts.  The idea of restoration grew from the possession of one wheel cap.  The fuselage was obtained from Moe, Victoria; the wing was retrieved from the New Guinea highlands.  The remainder of the components have come from all over the world.
Restoration has relied on the generosity of companies, individuals and the 500 members of the B-24 Liberator Memorial Restoration Fund.  It has not been government funded.
The hangar is open Tuesdays, Thursdays, Sundays from 9.30 am to 3.30 pm.