Take charge of your household recycling with our handy household guide. Get to know your soft plastics from your hard, and find out exactly what to do with light globes, batteries, CDs and mobile phones.
Download our handy household guide
Still stumped on a few items, or want a copy of the guide mailed out, email wastewise@wyndham.vic.gov.au.
It can be tricky can't it? To help us on this journey, we have a few pals we'd like you to meet.
Changes to your Bin
Wyndham City is joining the war on waste! On July 1, 2018 we will be introducing new 120 litre garbage bins with a red lid.
This change means we are consistent with Australian standards, while also supporting our goal of 90% waste diversion from landfill by 2040.
We're aiming to begin changing all remaining yellow lid bins by 2020.
We have also reduced the price of our green organics collections to $78 per year and we also offer discount on worm farms and compost bins.
Bin Inspection Program
Wyndham City has commenced a bin inspection program with the aim to improve our recycling. 
These random inspections provide individual households with education around what can and can't go into the recycling bin, with the aim to improve the recycling material provided to our processor Visy. This program also helps to formulate an education campaign around common recycling mistakes as well as geographic areas to target.
All bins inspected will receive either a 'Top job' tag for recycling correctly, or an 'Oh no' tag if the bin contains items that can't be recycled.
With recent changes to global recycling, it's more important than ever that we put the right things in our home recycling bin. Contamination not only causes issues when sorting materials, it can also pose a risk for collection and sorting staff as well as increasing the cost of service.
Common items incorrectly placed in the recycling bin include:
recyclable items inside plastic bags
soft plastics (such as plastic bags and food wrappers)
polystyrene
nappies
food scraps or garden waste
Recycling bins will continue to be collected as normal, unless the bin is visually overflowing or our recycling collection company deems the bin to be too heavily contaminated.
Hard Plastics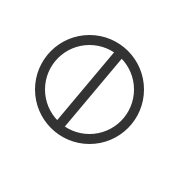 Its time to harden up, and get real about plastics recycling.
Accepted items for the recycling bin include biscuit & cake trays, bottle tops, cleaning bottles, deodorant cans, ice cream containers, insect spray bottles, medicine bottles, beauty containers, bottles, crockery, plastic plant pots, plastic toys (no batteries), punnets, shampoo & conditioner bottles, takeaway containers, Tupperware & yogurt containers.
Metals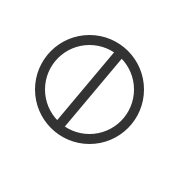 Take these metal heads out for a spin in your recycling bin!
Accepted items for the recycling bin include aerosol cans, spray cans (empty), aluminium cans, trays and foil, deodorant cans, foil lined oven trays, pots & pans & tin cans (including tuna, pet food, etc.).
Paper and Cardboard
Welcome these treehuggers into your recycling bin
Accepted items for the recycling bin include advertising material, cereal & biscuit boxes, egg cartons, envelopes, greeting cards, magazines, milk cartons, newspaper, office paper, pizza boxes, takeaway containers, toilet rolls, washing powder boxes & wrapping paper.
Glass
Think you feel bad after a few bottles? How about the planet? Remember to recycle right after a big night.
Accepted items for the recycling bin include bottles, glass (broken – wrap in newspaper) & jars (jam, coffee, sauce, etc.).  No broken window panes or bakeware (e.g. Pyrex) glass to be put into the recycling bin.
Garbage
Don't let these bad eggs lead your recyclables astray.
Accepted items for the garbage bin include bread bags, chip packets, cigarette butts, cling wrap, ceramic crockery (broken), coffee pods, dog poo, foam meat trays, food waste, nappies, plastic bags, polystyrene, pyrex, rubber, smoke alarms (no batteries), tissues & paper towel, toothpaste tubes, textiles (in bad condition) & wrappers.
Green Waste
Fruit and vegetable scraps want in on the compost party.
Accepted items for the Green Waste bin include branches, fruit & vegetable scraps, grass, leaves & weeds.
Electrical Waste
Everyone deserves a second chance. Add a little spark today.
Drop off any e-waste to the Transfer Station or smaller appliances to one of our local facilities.
Hard Waste Collection
Broken, bulky items weighing you down? Schedule time for a little pick-me-up
Accepted items for Hard Waste collection include electrical waste, furniture, green waste, mattresses, cardboard, large rigid plastics & all whitegoods.
Whether you own or rent, all Wyndham households who use the Council kerbside waste collection service can book a free hard and green waste collection.
Go online or call 9742 0777 to book up to three collections per financial year.
Community Recycling Stations
Lead the recycling charge in your household.
Find your closest Recycling Station
Accepted items for the Community Recycling Stations include batteries, CDs & DVDs, light globes, mobile phones & printer cartridges. There are 5 across the municipality.
Compost Bins & Worm Farms
Cut your garbage in half today.
Join Wormlovers, and receive a discounted worm farm or compost bin delivered to your door. 
Accepted items include most fruit & vegetable scraps, newspaper & paper towel, egg shells, leaves, coffee grounds & tea bags.
Set your recycling free!
If you put your recycling in plastic bags it will end up in landfill. Don't waste your efforts. Keep your recycling loose.
Don't sweat over the state of your recycling
You don't need to rinse your recycling, just clear items of food.
Set your recycling free!
Scrap that
Recycling in Wyndham