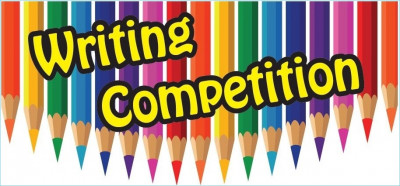 Entries open soon for our Imagination Creation Western Union Young Writers Competition! 
The competition opens 1 March 2017. Come back to this site to enter your story then! Or, you can enter in any Wyndham City Libraries Branch.
If you want to meet other young writers, come along to Werribee Library every Thursday for our Imagination Creation program, with writer Margaret Campbell.
Guidelines for Entry

1. Stories, poems and illustrations must be the author's original work and unpublished at the time of entry.

2. Stories and poems can be on any topic.

3. Suggested word length:

                15-18 – up to 3000 words

                11-14 – up to 2000 words

                10 & under – up to 1000 words

4. Entries may be typed or clearly written on A4 paper.

5. Entries may be submitted online here or delivered to any branch of Wyndham City Libraries

6. Names should appear on entry forms only. No names to appear on entries.

7. Entries will not be returned.

8. Winners only will be notified.

10. Multiple entries will be accepted.

11. Results will be published on the Libraries website and publicly announced at the Awards Night on 31 August 2017.
Imagination Creation Young Writers Group at Werribee Library

Do you love to get creative with words? Join the Imagination Creation Young Writers. 

Share inspiration and creativity with other young writers in a relaxed, social environment and get writing tips from published author Margaret Campbell. The group meets at Werribee Library from 4:30pm to 5:30pm.
2016 Imagination Creation Competition Results

Congratulations to all the winners of the 2016 Imagination Creation writing competition!

Download a copy of I, Imagination to read the winning stories and poetry from young writers in Wyndham and around the world.