Help shape the long-term strategy for the future use, management and development of Lawrie Emmins Reserve.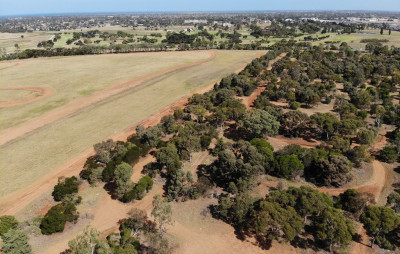 Lawrie Emmins Reserve in Laverton North is one of Wyndham's most significant open spaces at over 70ha in size, and is considered a largely undeveloped regional park. Given the size of the site, a 'Vision for the reserve' has been prepared in the form of a preliminary draft master plan.
The 'Vision for the reserve' will guide the potential future development of the reserve towards 2040. A range of active open space facilities, passive open space areas, and community and arts facilities are proposed to create a reserve where people can engage in healthy activity and come together as a community.
The preliminary draft master plan sets out a new visionary framework for the development of the reserve, replacing the previous master plan. It will create opportunities for increased community use of the reserve whilst enhancing its appeal, amenity, safety, and environmental values and status as a regional park.
View the Loop's Lawrie Emmins Reserve Draft Master Plan