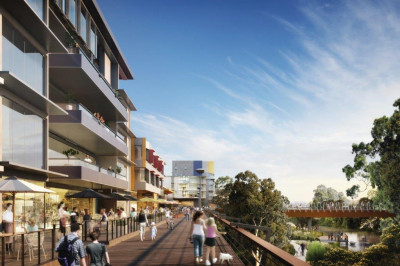 Council is leading Wyndham's evolution in becoming a Smart City. We are embracing new and emerging technology, data and innovation aiming for new frontiers of liveability and prosperity.
However, a city government cannot build a modern, smart city by going it alone - all stakeholders need to work together.
To tap into the knowledge, expertise and experience of the broad Wyndham community, a multifaceted engagement approach throughout October and November 2018 was designed and delivered.
After extensive collaboration and engagement with more than 800 key stakeholders, Wyndham City developed the Draft Smart City Strategy and Implementation Plan. The draft strategy was recently endorsed for public exhibition by Council and is now open for public comment.
The Draft Smart City Strategy and Draft Implementation Plan highlights the prioritisation placed on the future of transport, environmental challenges and driving modern local services.
The draft strategy forms a key pillar of Council's vision for Wyndham to become a connected digital city and defines how the city can use emerging technology and innovation to shape how our citizens, visitors and businesses work, play and live in our future city.
We're seeking your comment and feedback! To provide feedback or find out more, visit The Loop - Online Engagement: Smart City Strategy.