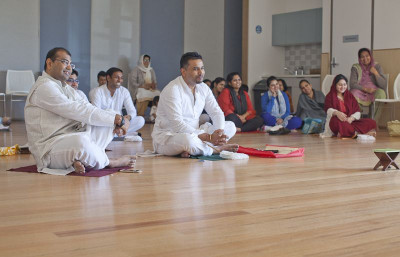 Applications Now Open for 2019
Do you have a program or a regular activity that you'd like to host at one of Council's Community Centres or facilities in 2019?
Centres open to the EOI for 2019 are:
Arndell Park Community Learning Centre
Featherbrook Community Learning Centre
Saltwater Community Learning Centre
Point Cook Community Learning Centre
Penrose Promenade Community Learning Centre
Manor Lakes Community Learning Centre
(Tarneit Community Learning Centre – closed for renovations in 2019 so no applications will be accepted)
Neighbourhood Activation Priorities
Council works to ensure activities in community centres meet local needs and interests. Priorities for activities have been developed for each community centre based on local demographic data, what residents have told us is important to them along with an assessment of current activities. Information factsheets for each centre can be download from the below links.
Application packs will be available from Monday 10 September from each community centre, pop into your local centre to grab a pack and make an appointment time
For more information please contact 8734 – 8935 or email neighbourhoodhubs@wyndham.vic.gov.au
Applications close 5pm Sunday 24 September.
Make a Time to Talk and Collect Application Form 10 September– 28 September

By calling, emailing or visiting your nearest Community Centre you can arrange to talk with staff in-person about your ideas.

We love having conversations and getting to know Activity Providers! Community Centre staff will step you through a simple Application Form, Conditions of Hire Agreement, pricing, and other important considerations, including Neighbourhood
Activation Priorities.
Submit your Application By 30 September

All Applications are due before the 30 September, and will be submitted directly to your preferred Community Centre.

In addition to your completed Application Form, you will attach a copy of your Public Liability Insurance Certificate of Currency, Incorporation Certificate (if applicable), and Bond Payment details (if applicable).

This is when you nominate preferred venues and booking times.
Applications Assessed 1 October - 5 November

Applications will be assessed by each Centre. Preference will be given to those that clearly promote identified Neighbourhood Activation Priorities. Centres aim to provide a diverse mix of activities across the timetable.

Please note: Wyndham's Community Centre spaces are in high demand, (particularly during evenings and weekends). Not all Applications may be successful.
Booking Confirmed 7 November - 30 November

All successful applicants will receive a Booking Confirmation by Friday 30 November and can begin promoting the activity to the public.

Centre staff will endeavour to assist those who are unsuccessful to locate alternative spaces.
Site Orientation Early 2019

Attend a Site Orientation a couple of weeks before your activity commences to receive a key, an alarm pin code and be taken through emergency procedures as well as how to use equipment.

This is a good chance to ask questions and get comfortable with the Centre prior to your Activity commencing.