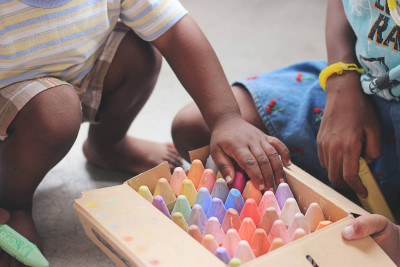 Calling all Artists, Makers and Social Entrepreneurs!
Deep West Block Party is a new event…it's a party to be held in the Wyndham City Cultural Centre car park, that's right, it's a party in a carpark…who would have thought!
More than that Deep West is an opportunity to build creative connections across our local culturally diverse communities and features our international headline act, Z Star Delta  and other incredible and inspiring musicians.
Are you an artist with a great idea? Are you keen to engage with other artists and work with community, and more importantly, are you up for a block party in a carpark?
What We're Looking For
Artists, makers and all round interested locals to come up with ideas for innovative activities and games in our immersive play zone.
Activities should cater for people of any age and we're looking for unique, unusual and original ideas that invite the community to play, make and create for anywhere from 10 minutes to 5 hours.
The Fine Print
Deep West Block Party is on Saturday 4 November from 4pm – 9pm.
You should aim to be there from 3pm to set up and stay until the end
We will help you with production support, a marquee, tables and chairs
We can offer an artist fee of up to $300
Did we mention it's in a carpark?
Sound Fun? Tell us more…
Email your fabulous idea to arts@wyndham.vic.gov.au and tell us:
What you need to make it happen
What materials you will need
How people will participate
What age your activity is aimed at
Plus include a picture or two or a link to your website/ social media
Please email arts@wyndham.vic.gov.au or call 9742 8180 if you have any questions - all proposals need to be received by 5pm Friday 25 August.