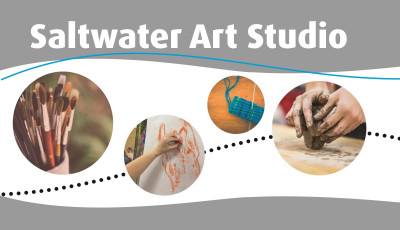 Saltwater Community Centre is home to a dedicated Art Studio.
Term 1 Program is January to March.
The space offers classes casually, or between 3 and 8 week blocks. On offer is ceramics, acrylic painting, drawing, photography and much more. Our Open Studio on a Tuesdays is an invitation use the space at your discretion; bring your own materials and make yourself at home!
If you would like to run a class or be involved the deadline for expressions of interest for Term 2 is 28 February, 2017.
Term 2 Program starts 18 April, 2017.
To register for a class, contact Saltwater Community Centre via phone 8376 5500 or email saltwatercc@wyndham.vic.gov.au