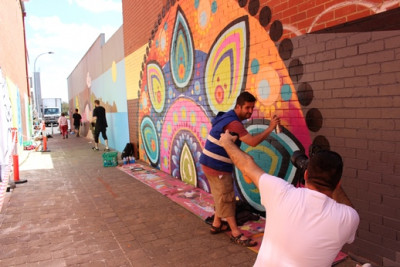 Wyndham City is home to a large collection of permanent public art.
Many of these artworks were acquired through sponsorship of the prestigious Helen Lempriere National Sculpture Award, an innovative Per Cent for the Art scheme, developer contributions and The Mayor's Commission that supported new public art in established areas.
These artworks represent the journey of a growing City and capture the histories and themes that were relevant to the community at that time.
New public art commissions on both Council and private sites will have a focus on the activation of 'Open Spaces' as well as 'Urban Places'. This includes the integration of public art into new buildings.
The meaning of public art works can change over time as we form new relationships with them - perhaps you can discover a new favourite place through the art that you find there?
View our Public Art Collection