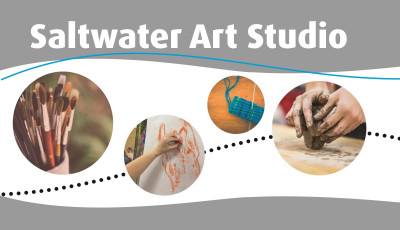 Saltwater Community Centre is home to a dedicated Art Studio.
Saltwater Art Studio offers a core program in Acrylic Painting, Life Drawing, Ceramics, and Craft. Each term we program new workshop intensives or unique experiences.
All workshops are hosted by professional artists, who are passionate about their practice and committed to facilitating the development of your skills, whether you're a beginner or advanced. The Art Studio is an intimate and enjoyable place to try something new or hone your artistic skills.
If you attend any of our workshops, your enrolment will also provide you with access to Open Studio every Tuesday 9am - 5pm (during Term), to work on your class project or something entirely new.