Date
Time
Location

45 Princes Hwy,
Werribee
VIC 3030
Organiser

Wyndham City - Events Team
Contact

8734 6006
Cost

FREE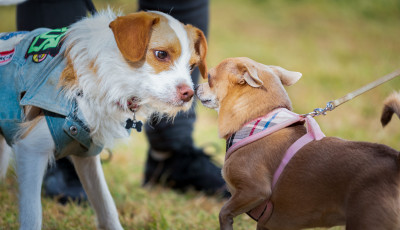 Wyndham's animal loving community and approximately 1000 dogs, a ferret and a pet goat enjoyed this year's Pet & Animal Expo held at the Wyndham Civic Centre on Sunday 16 September.
They were entertained with a fully packed program on the U-Vet Main stage as well as the Dog Arena with highlights including the Flipping Disc Dogz, a working dog show, a birds of prey show, The Rookeepers and their native wildlife show and crowd favourite The Mik Maks.
At the front of the Civic Centre was the popular Darryl's Animal Farm and the Pat A Cat display inside drew an appreciative audience. New this year was a free pet photo booth offering pet owners a free memento of their day.
Sponsors

With thanks to our principal sponsor

 

 

 

 

 

 

 

This is your chance to learn more about animal behaviour and care at a vet talk on the U-Vet Main state. 

Media Partner 

 

 

 

Interested in sponsorship?

Wyndham City is home to some of the most vibrant events in the West, and part of a diverse events calendar that keeps the coast, country and the city buzzing with life for every season.

With our large and loyal community, supporting local events provides invaluable marketing opportunities that have a proven capability to increase business stimulation and perception.

To celebrate our community's diversity, Wyndham City Council's Events team dedicate themselves to producing unique and engaging events that appeal to the broader community. We welcome all expressions of interest from businesses who wish to get involved with these events and utilise this unique platform to express their own brands.

We can offer a range of marketing and sales opportunities throughout our Event Season to maximise your partnership, with one of our set packages or a tailored package designed to suit your business needs.

For more information please contact the Events team on 9742 0902 or events@wyndham.vic.gov.au