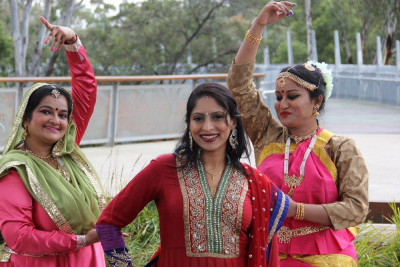 Indian culture is flourishing in Wyndham. More than 8,000 residents were born in India and each year, our community enjoys a number of significant Indian cultural celebrations, drawing an audience from across Wyndham and beyond.
Indian and other South Asian community members have shown that they are keen to embrace Australian culture, and to also maintain a connection to their Indian culture for their families' sake, and to share their culture with the broader community.
The Victorian State Government has funded a feasibility study into a potential Indian Cultural Precinct in Wyndham. The study will determine if an Indian/South Asian Cultural Precinct would be viable in Wyndham and to determine the location and nature of such a precinct.
The State Government has indicated that up to $500,000 would be made available to contribute to the development of a cultural precinct in Wyndham.
Similar cultural precinct funding has previously been used to enhance precincts such as Victoria Street Richmond, the Asian Gateway in Springvale, Eaton Mall in Oakleigh and the Afghan Bazaar in Dandenong.
ACIL Allen Consulting and SGS Economics and Planning are conducting this feasibility study on behalf of Wyndham City Council.
The community survey is now closed. Council expects to receive the results of the feasibility study by August 2017. Outcomes and next steps will be communicated through this webpage.