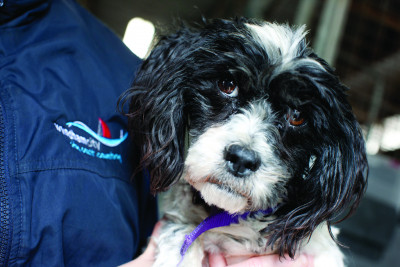 Under state law, Wyndham City is required to prepare and implement a Domestic Animal Management Plan. The plan outlines the services, programs and policies the Council has established, or plans to establish, to address the administration of the Domestic Animals Act 1994 (Vic), and the management of dog and cat issues in the municipal area.
As part of the Plan development, we invite you to participate and provide feedback on the draft plan.  You don't have to be a pet owner to participate in the survey which can be done anonymously.
Your feedback will guide the future direction of Council's Animal Management service over the next four years.
Objectives of the Domestic Animal Plan

The aim of this Plan is to support Council's mission through the effective management of domestic animals within the City.

Ensure all officers are adequately trained
Annual review of internal processes with staff, to ensure consistent application of investigation, compliance and enforcement processes.
Improve the ongoing accuracy of Council's registration database by cross referencing with microchip data.
Encourage registration numbers to increase by 2% each year, with particular focus on cat registrations.
Investigate the possibility of pro-rata registration in the event there is no other discount or incentive.
Encourage dog clubs and trainers to promote the benefits of pet registration.
Improve community understanding of Responsible Pet ownership
Reduce cat & dog nuisance complaints
Encourage reporting of dog attacks in the community .
Decrease the time lapse from attacks actually happening to being reporting to Council.
Ensure high level of compliance with complaints relating to Dangerous, Restricted Breed and Menacing Dogs
Raise awareness about semi-owned cat population
Maximise the reclaim and re-homing rates for cats and dogs.
Continue to educate the community on the benefits of desexing domestic pets.
Explore the utilisation of foster and rescue groups.
Identify and register all Domestic Animal Businesses (DAB) in the municipality.
Annually inspect and audit all registered domestic animal businesses.
Review existing pound and animal management services.