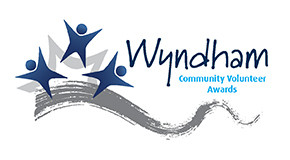 Nominations for the Wyndham Community Volunteer and Citizen of the Year Awards for 2017 have now closed.
These awards recognise and celebrate Wyndham's volunteers who have demonstrated an outstanding contribution within our municipality, in the following categories:
Community Engagement Award
Community Wellbeing Award
Culture, Arts & Tourism Award
Environment & Sustainability Award
Sports & Recreation Award
Young Volunteer of the Year Award
Community Group Award
Citizen of the Year
The Citizen of the Year will be decided by an independent judging panel, and chosen from the eligible winners of the above individual categories. To be eligible for Citizen of the Year, the individual must be a Permanent Australian Resident or Australian Citizen.
The Citizen of the Year will be announced at a Gala Presentation Evening on Friday 18th August 2017.
We thank everyone for their submissions and wish all nominees the very best of luck.
Questions? Contact Us!

If you have any questions about the 2017 Community Volunteer Awards, please contact the Events team on the below information: