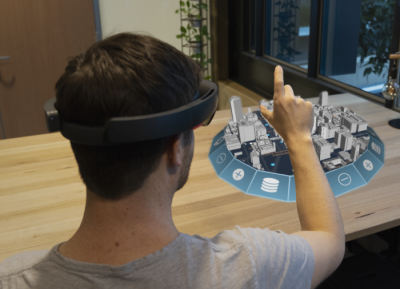 Technology and innovation is an integral part of our lives and we want to hear your views on how these factors will shape how our community, visitors and businesses work, live and play.
In collaboration with our community, businesses, innovators, vendors and researchers, Wyndham City Council is developing a Future City Strategy.
The Future City Strategy as part of Council's vision for Wyndham to become a connected digital city, through leading-edge technology, partnerships and data-driven decision making. This strategy will define how technology and innovation will shape our city.
Technology is rapidly changing the world we live in, so it's increasingly important that we understand the challenges technological change imposes on the city, whilst leveraging the new opportunities from emerging technology.
What happens now?
Initial consultation for this project has now closed.
The Project Team are reviewing all submissions and feedback and will report back on key outcomes. A Draft Report will be available for public exhibition and feedback in March 2019.
We thank you for your feedback.
To stay up to date with what is happening with this project, visit The Loop: Online Engagement: Future City Strategy