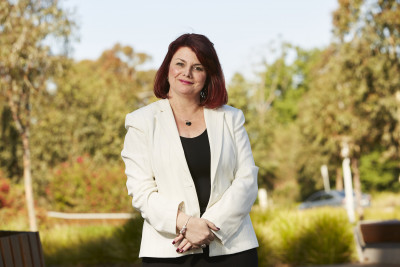 Harrison Ward Councillor, Kim McAliney, is Deputy Mayor for 2016/17
First elected in 2005 to 2012 Cr McAliney was Wyndham's Mayor for 2007/8 and 2011/12 and Deputy Mayor in 2009/10.
Raising two sons, with a career spanning over 25 years, Cr McAliney has worked at accountancy firms, in the aged care and retirement sector, a multi-national company and a National Crisis Counselling service and held numerous board directorships.
Cr McAliney is FCPA qualified, has an Advanced Diploma in Public Safety (E.Mgt) and is a Graduate of the Australian Institute of Company Directors (AICD).
A Director of the Greater Metropolitan Cemeteries Trusts (GMCT) since 2013, Cr McAliney has also been a member of the Victorian Veterans Council since 2016 and is a former Director of the Salvation Army State Social Command – Victoria and City West Water.
Cr McAliney is Council's Safer Communities Portfolio Holder, which covers perceptions of safety, justice, family violence, gender equity and emergency management and is Council's delegated representative on the following internal and external advisory committees:
       Municipal Association of Victoria (MAV) Emergency Management Reference Group
       Audit and Risk management Committee
       Community Safety Roundtable
       Municipal Emergency Management Planning Committee (MEMPC)
       Preventing Family Violence Subcommittee AOC
       Roadsafe Westgate Community Road Safety Council
       Reserve working groups
       Werribee City Centre Safety Group
       Youth Detention Community Advisory Committee 
Contact Details: